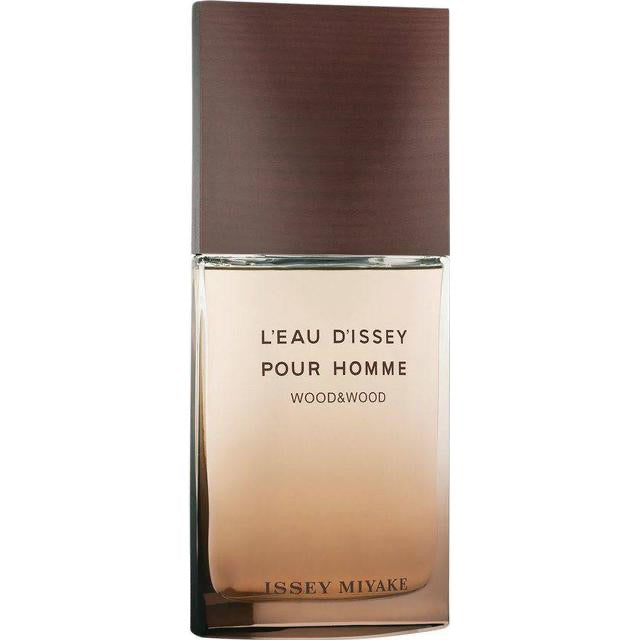 KSh10,500.00
KSh0.00
ISSEY MIYAKE Pour Homme Wood & Wood
has the freshness of the original L'Eau D'Issey for men scent, but with an earthy and warm twist.
L'Eau D'Issey Wood & Wood makes you forget what you know about traditional 'woody' male fragrances, thanks to its citrus edge. A contrast of warm and cold, its alluring aroma encapsulates everything you love about Issey Miyake: Zesty, clean and comforting but with a rugged and modern slant.
The wood edition smells and looks handsome. It's one of those unique but familiar scents that's strong but not overpowering. In our opinion, the double-strength of woods, cedarwood and sandalwood make a masculine match for a man who wants a contemporary spin on a current classic - you can't beat it
Wood & Wood just works, from the inside out, its aromatic interpretation of nature doesn't go unnoticed. Unlike the other L'Eau D'Issey fragrances, this Issey Miyake flacon is tinted with a deep shade of oak and has an accompanying wooden cap; the perfect finishing touch for the 'wood' theme.
When you lift the cap and spray this Eau de Parfum, you instantly get hit by sharp cuts of grapefruit; a reminder of the signature freshness we all associate with Issey Miyake fragrances. That soon changes, a double dose of warm woods soon prevails, warming up the composition, taking you confidently from day to night.
Eau de Parfum 100ml