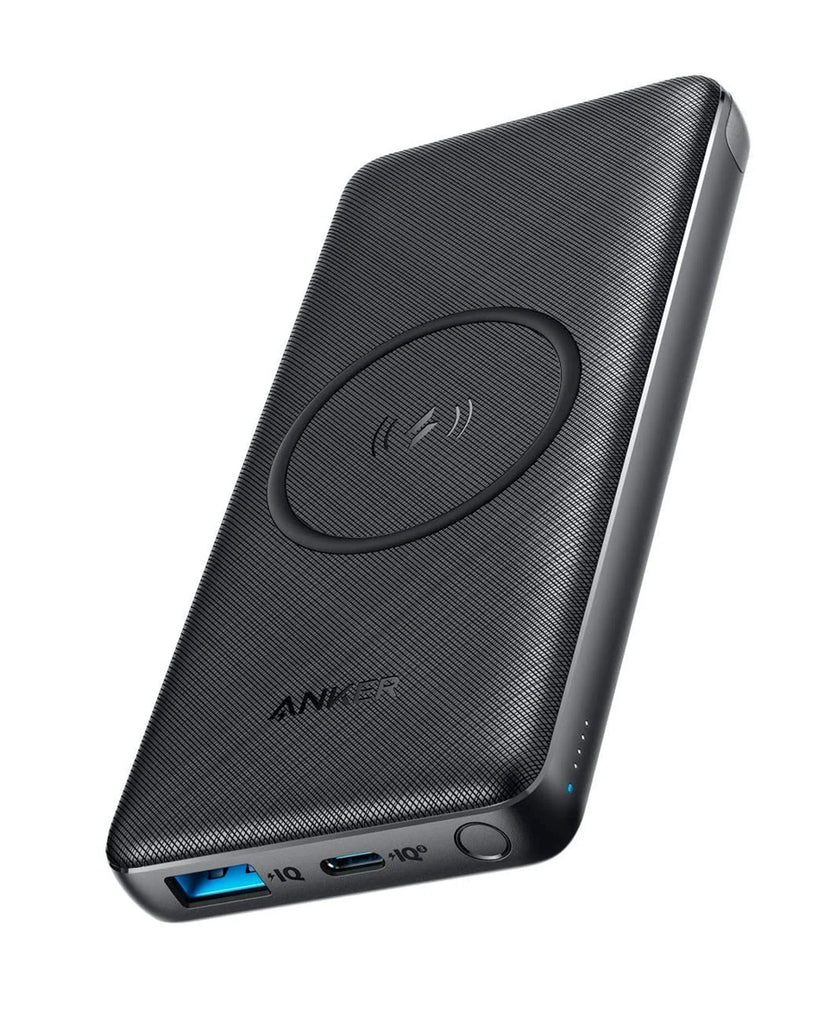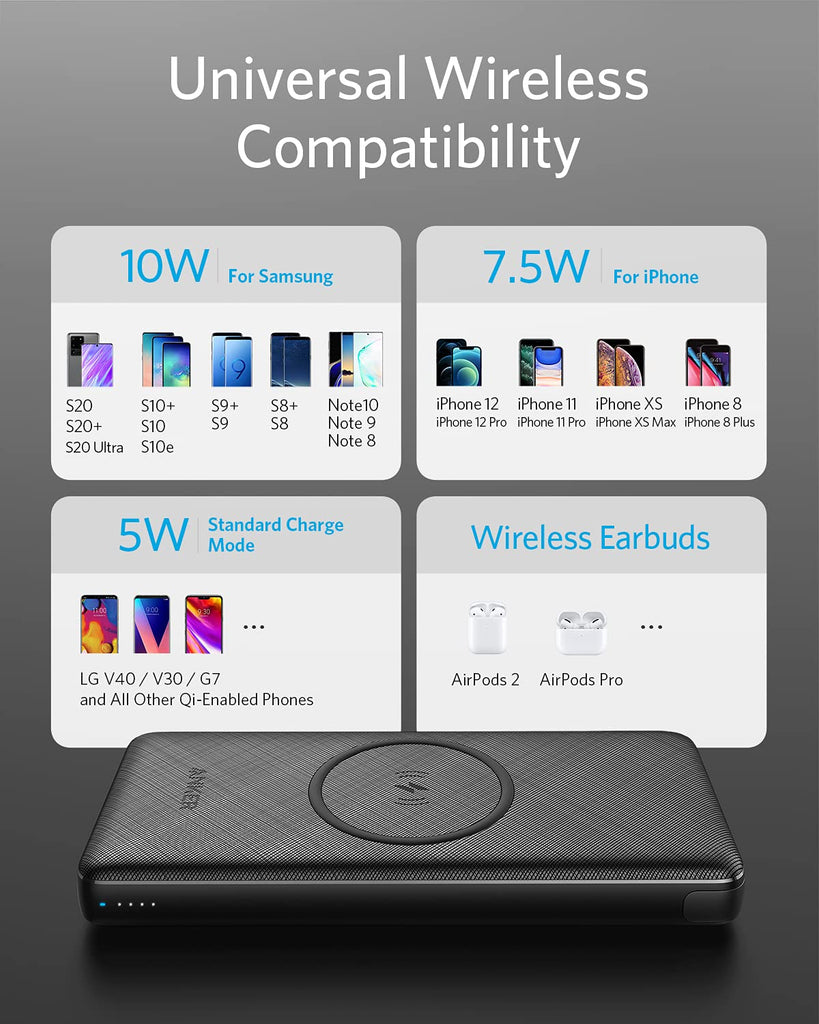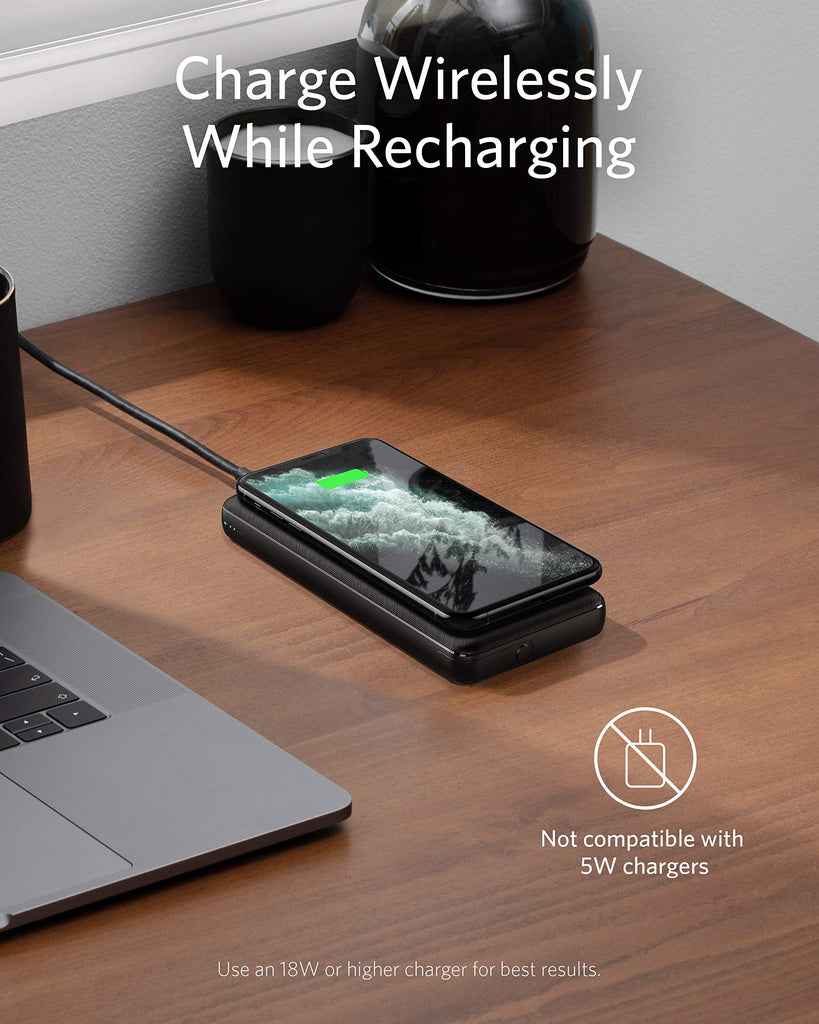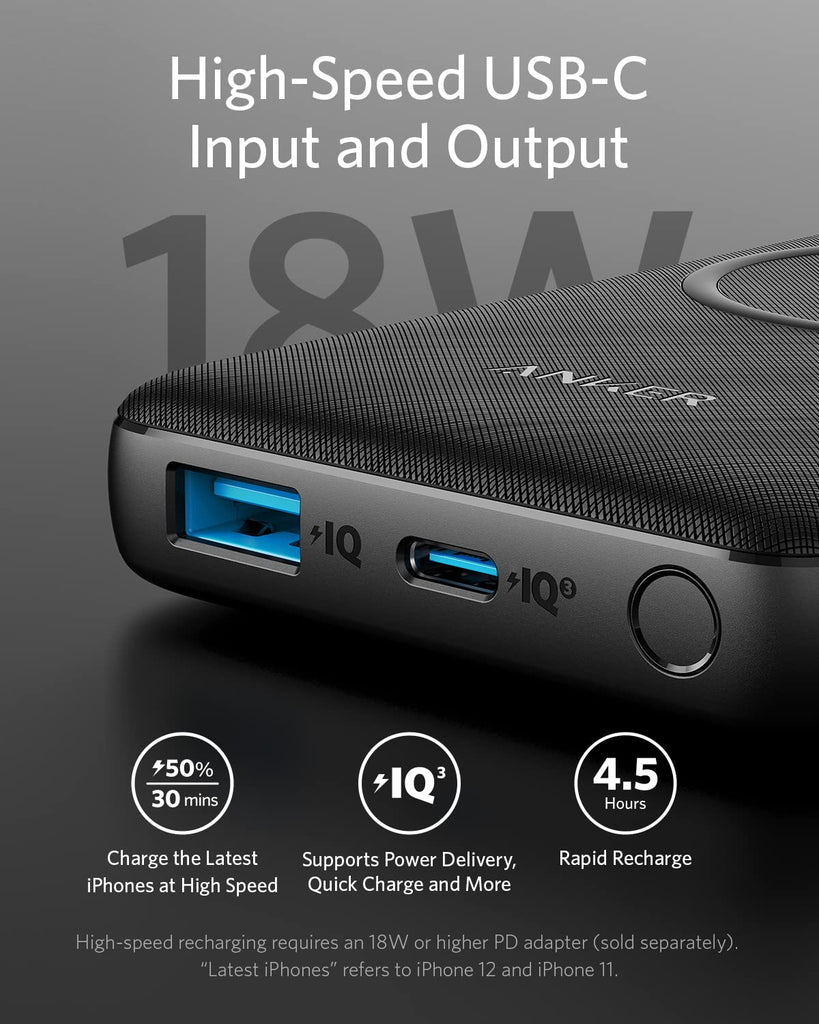 KSh9,500.00
KSh0.00
Reviews Anker PowerCore III 10K Wireless
This wireless charger does not feature MagSafe-style magnetic alignment, and therefore is not able to charge the iPhone 13 or 12 series magnetically.

The wireless charging feature does not work with the Apple Watch series or Samsung Watch series.

Do not use a 5W charger to charge your phone wirelessly and recharge PowerCore simultaneously. To charge simultaneously at full speed, it's recommended to use a charger with at least an 18W output.

Phone cases thicker than 5 mm, magnetic attachments, metal attachments, stands, or credit cards will interfere with wireless charging.

Place your phone on the center of the wireless pad to ensure stable charging. If your phone does not show as charging, adjust the position of your phone.

Press the power button to activate wireless charging.

USB-C wall charger sold separately.

10,000 mAh is the total nominal rated capacity of the internal battery cells.